Rating: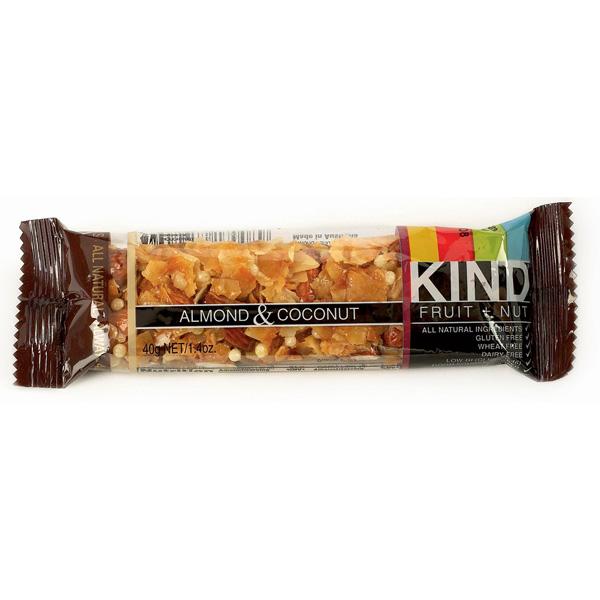 I'm always on the look for bars. I have hypoglycemia (low blood sugar), so I need to keep something like this in my purse so that I don't get sick if I don't have a chance to eat or eat something balanced. Unfortunately, I have the habit of buying bars because I like the name or ingredients of them and I don't actually look at the nutrition facts!
Ideally, I would only eat half of this for a snack, but I ate it for breakfast one day and it filled me up. Though, a bowl of cereal or some yogurt would have far less calories and fat that this. I bought several bars, so I'll review them over the next few days/weeks.
This bar is like trail mix solidified into a bar, somehow held together loosely. It held its shape perfectly, but was a little tough to eat. I really liked the fresh tasting nuts and raw (tasting) coconut, but it tasted plain at most parts. Some bites were firm and required effort to eat, while others I took at risk of chipping a tooth.
KIND donates 5% of the profits it makes from these bars to PeaceWorks Foundations, but coming in at 190 calories and 14g fat (5 of which are saturated), this is not what I look for in an energy bar. They taste alright, but after examining the label closely, I will not repurchase any of this brand's bars. I will gladly eat the ones I have remaining though!