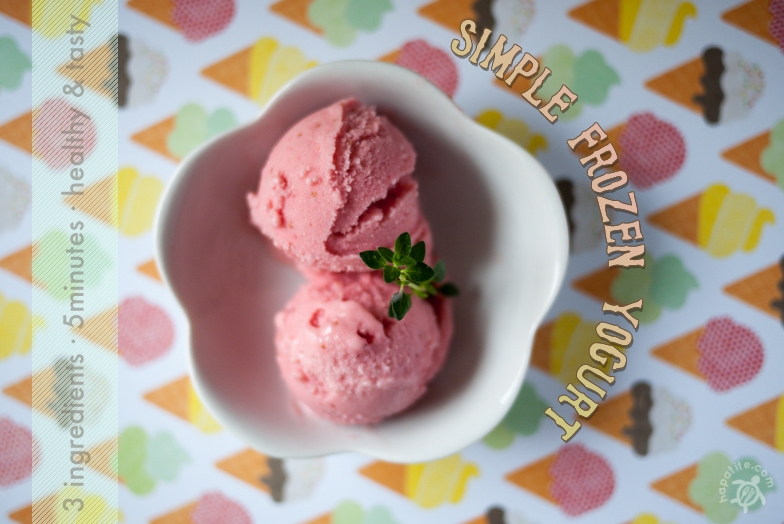 Due to a sick cat, we've been under house arrest for the past week. One good thing to come from that is more meals made at home. We couldn't go out for an ice cream cone or milk­shake so we made this frozen yogurt in 45 sec­onds. You can eat it right away (it will be very soft), or freeze it in a con­tainer for later snack­ing like we did.
This is sim­ple, fast, healthy, and really hits the spot. You can also replace the frozen straw­ber­ries with any other fruit or put this frozen yogurt on top of cook­ies or driz­zle with chocolate.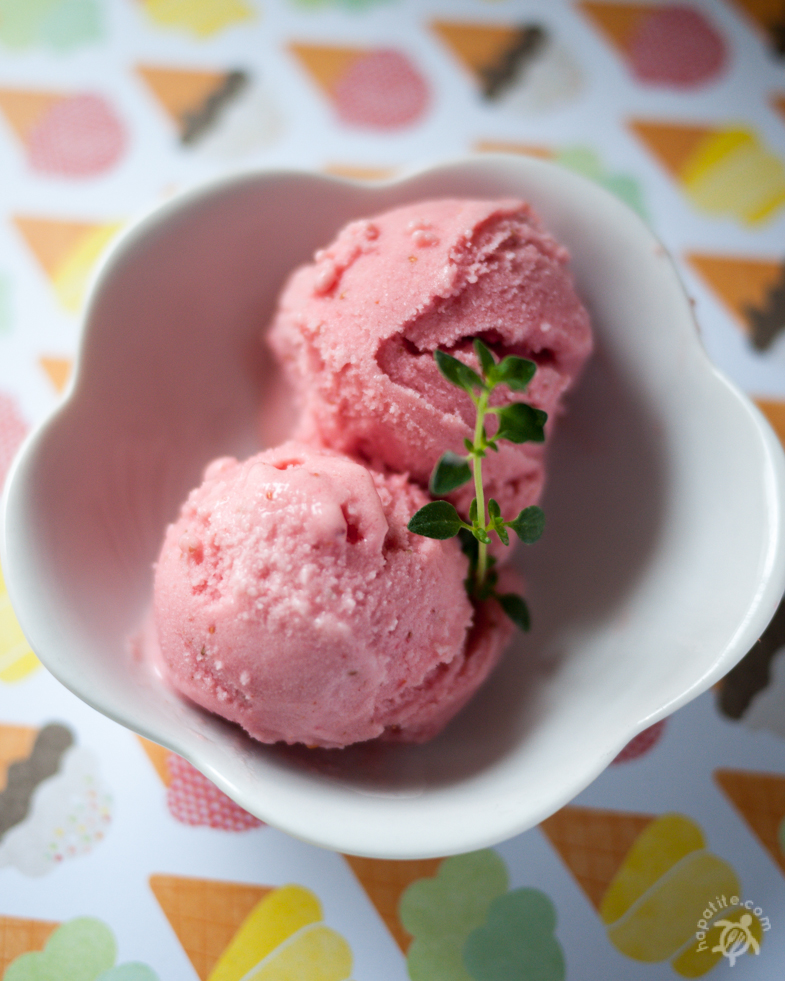 straw­berry frozen yogurt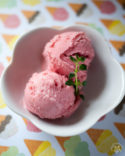 By nicole Pub­lished: August 15, 2015
Yield:

6 Serv­ings

Prep:

5 mins
Adapted from Jamie Oliver
Ingre­di­ents
Instruc­tions
Add the frozen straw­ber­ries to a food proces­sor, along with the yogurt, honey and alco­hol, if using.
Whiz for a few sec­onds, or until smooth, then scoop imme­di­ately with a hot dessert spoon and pop into serv­ing bowls.
If not eat­ing imme­di­ately, frozen yogurt can be stored in the freezer like nor­mal ice cream.