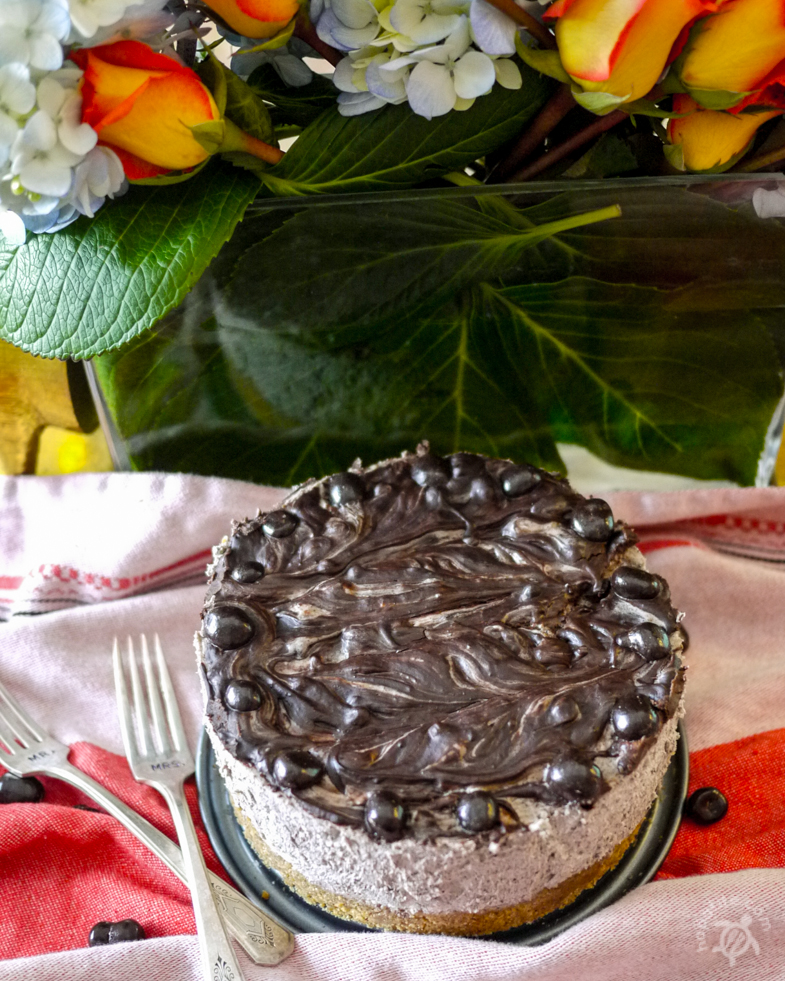 This past Valentine's Day we decided to stay in and have a deca­dent meal of Roasted Lamb. We wanted some­thing easy after a more com­pli­cated meal but still wanted a treat to end the night.
This no-bake cook­ies and creme cheesescake really hit the spot. I orig­i­nally had thought it would taste bet­ter with a cookie crust, but the gra­ham crack­ers kept the cheese­cake from get­ting too sweet.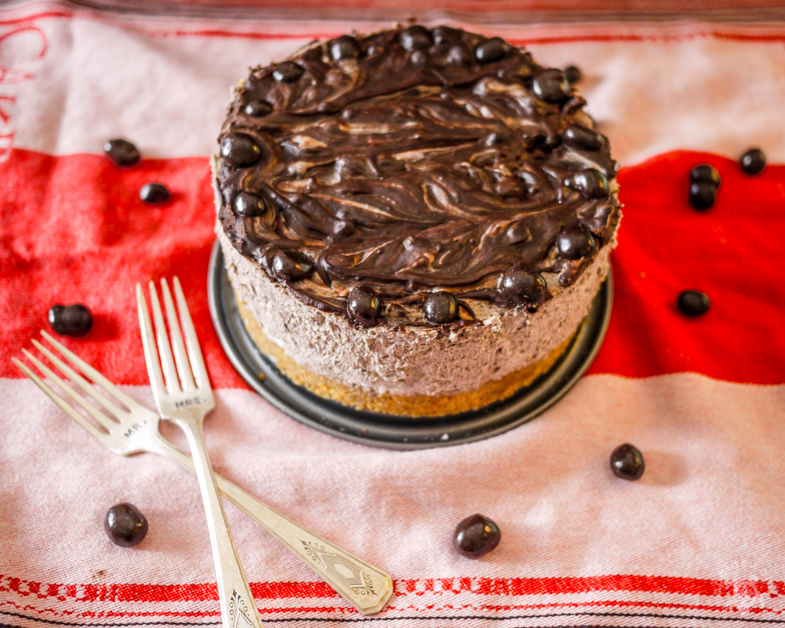 We used the forks from our wed­ding and I was finally able to try my hand at a true cheese­cake because my aunt gifted me a great spring­form pan for Christ­mas. I made the mis­take of driz­zling the choco­late top­ping on before pop­ping the the cake out of the pan so it stuck a bit, but still tasted great.
Topped with choco­late cov­ered espresso beans and served chilled, this cheese­cake is light and creamy but rich enough to cel­e­brate a spe­cial occasion.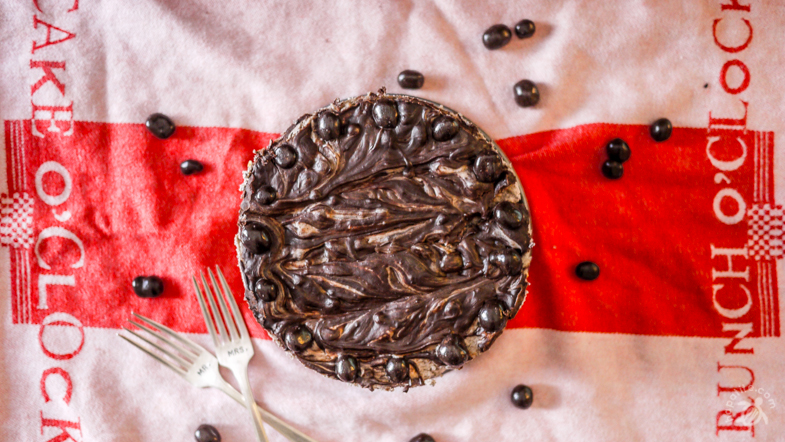 Cook­ies & Creme No-Bake Cheese­cake Recipe

By nicole Pub­lished: March 25, 2015
Yield:

9-inch cheese­cake (12 Servings)
Adapted from Bak­ers Royale
Ingre­di­ents
Instruc­tions
Com­bine gra­ham cracker crumbs with sugar.
Add melted but­ter and blend until com­bined. Press into pan. Set aside.
Beat heavy cream until medium peaks form. Set aside.
Add cream cheese, sugar, salt, vanilla pow­der, lemon juice to a bowl and beat until smooth.
Add cream cheese mix­ture to heavy cream and beat until incorporated.
Gen­tly fold in crushed cookies.
Fill cho­sen pan with a slight mound at the cen­ter, as the cheese­cake will become slightly sunken at the center.
Refrig­er­ate for at least 6 hours to set or overnight for best results. Keep refrig­er­ated up until 20 min­utes before serving.
Remove from refrig­er­a­tor and smooth top to level with edges. Driz­zle melted choco­late and gar­nish with choco­late cov­ered espresso beans.