http://www.naturespath.com

Rating: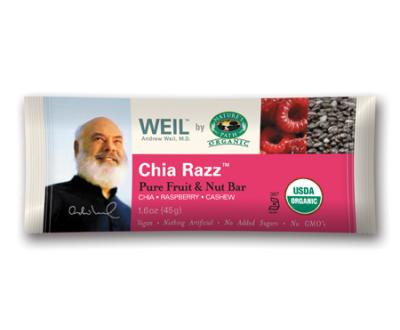 If you really like raspberry, you're going to love this bar. Unfortunately, I don't. Truthfully, the only reason I purchased this bar was because it has chia in it and I wanted to try chia!
The first few bites of this bar were sticky and sweet, but I became accustomed to it and quickly finished it off as breakfast.
This one is the healthiest (?) so far with 180 calories, 3 grams of fat (0.5 of which are saturated), but 28 sugar.
Again, the first ingredient is not one from the namesake of the bar: dates. In fact, raspberry, cashew, and chia appear fifth, third, and sixth (respectively) in the list. I'm also not too sure how I feel about the ingredient "organic flavor" . All proceeds from this bar go to the Weil Foundation, so I guess that's a redeeming factor.