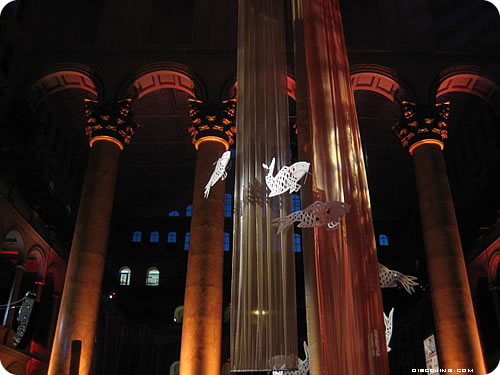 On the evening of July 15th, I went to Washingtonian's "Best of DC" Party. I had seen the information about this party prior to the event, but only went when I purchased a Groupon, making the $95 ticket only $50. I arrived at around 7:30 to the National Building Museum. The crowd here was a lot younger than I expected, mostly people in their upper 20s and lower 30s.
After waiting in line to check-in (I saw many people with Groupon print-outs in hand), we received our wrist bands and walked into the museum, which was decorated with an "Asian" motif. Not sure how I feel about that since it's a little kitsch and an easy way out instead of coming up with an original theme, but I liked the ribbons and fishie cut outs as well as the imperial sun flower artwork (which  I saw someone wearing one of these flowers–I can't believe they defaced the art like that!).
We stopped and got some Sweetgreen yogurt from the truck on the way to the building. I got tart yogurt with mini chocolate chips. I really liked the refreshing tartness of the yogurt, much better than some that I've had elsewhere.
After taking a program and a Washingtoninan "Best of" issue from a nearby table (which I don't think we were supposed to), we made our way around. A lot of the tables were already sold out or were getting close because the building had opened up at 6pm for people that had "presidental ($125) tickets. Some of the food was good, some of it was not good, but none of it was amazing. I was sad to miss Rasika and the Source (as well as many others that had deserted their tables by about 8:30). I did get to meet one of the owners of Matchbox, who offered to buy us margarita's, but sadly, the bar did not have alcohol–just beer and wine.
Below is the list of what we had:
Sweetgreen: tart yogurt with strawberries/chocolate chips
co.co sala: strawberry cheesecake lollipops, crab corn dogs
commonwealth: beef brisket on toasted baguette topped with scallions
founding farmers: nut mix, bread with roasted red pepper or guacamole dips
2941: chocolate pistachio diamant, seasonal pate de fruit, strawberry blueberry macaroon pops, milk chocolate ice cream sandwiches, chocolates
the oval room: shrimp ceviche with "chorizo" and micorgreens
georgetown cupcake: Red Velvet / Peanut Butter Fudge cupcakes
bgr the burger joint: cheeseburger with pickle, diced onions, mustard
kitchen: smoked salmon with truffle emulsion and small salad
hook: summer berry shortcake, tuna w/ raspberry foam
bangkok joe's: pumpkin vegetarian "best" potsticker
citronelle: chilled eggplant soup
matchbox dc: sliders
majestic: homemade mini hotdogs
asian nine: some sushi roll with panko and sauce
baked & wired: Peach/Cherry/Blueberry Pie, brownies
domain de canton: ginger liquer
stella artois
hakutsuru: plum wine
poste: lemon thyme "lemonade"
water
kirin ichiban
cafe bonaparte/napolean cafe: pink pomegranate champane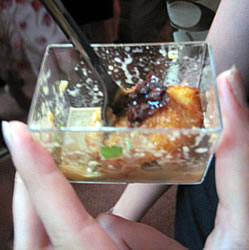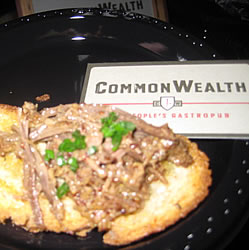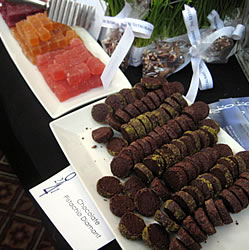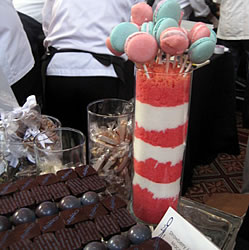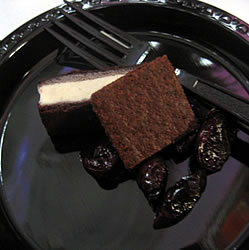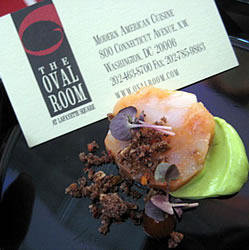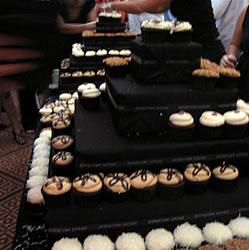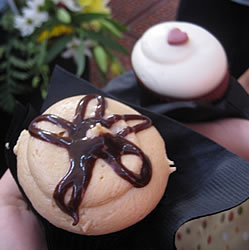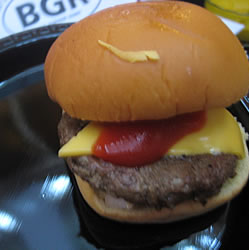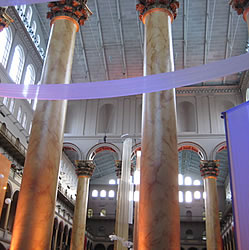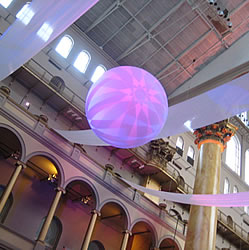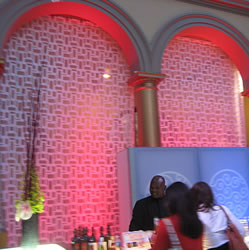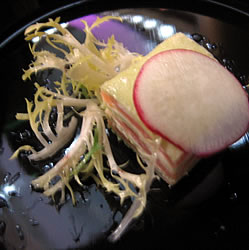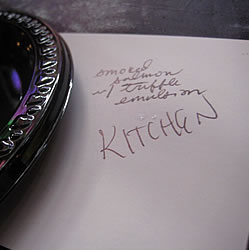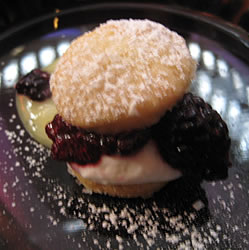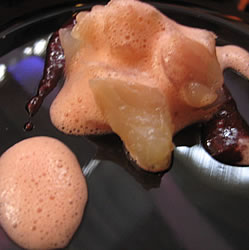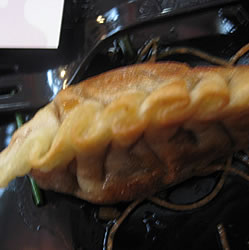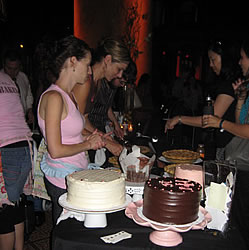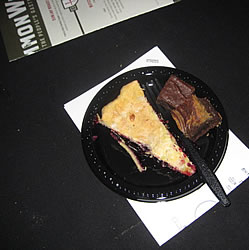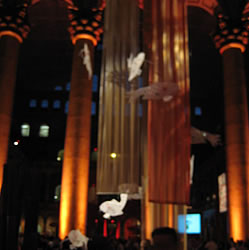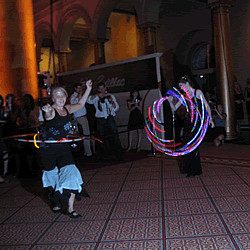 I was so glad that they had plum wine at a tasting booth, that I went back multiple times. One of the best dishes was the pumpkin potsticker from Bangkok Joe's, which I haven't been able to get out of my mind since. They were steaming hot and the perfect blend of sweet and savory. At co.co. sala, I voiced my opinion on the restaurant, stating that I had a previously horrible experience, and the manager invited me back. Not that I'm going to go back, but it was nice to see a face with a name. Many dishes here were half-eaten before going in the garbage, such as Commonwealth's brisket, the Crab Corn Dog at co.co. sala, both 'sliders' here, whose buns were atrocious. I was excited by seeing Citronelle, but the soup they offered was slightly off-putting. I loved the Peanut Butter Fudge cupcake at Georgetown Cupcake, but it was waay too rich for me. The molten fudge filling inside oozed out when you took a bite and I'm sure I had frosting and filling all over my face and hands by the end of it. Definitely a plate/fork deal, not napkin-hovering-while-standing-struggle. 2941's macaroon pops were nice and fluffy, yet crispy on the outside. We also got chocolate-nut-toffee bark to take home. Hook's cake was alright, but I spit the tuna right out when it went in my mouth. How disgusting! And I eat raw fish all the time, so it wasn't that.
Apparently there was a lion dance performance (which I missed), but oh did I see the glow-in-the-dark interpretive hula-hoop/nunchuk dance. I was stifling laughter. Other than that, the music was young and slightly confused, but I could tell they were trying.
I'm glad that I went this time, but I don't think it was worth it. It was a fun night out on the town, but absolutely not worth full price, and I won't go next time even at half-off.