This Southwestern brewery, part of the chain of "Great American Restaurants" in Northern Virginia is one of Centreville's favorite 'watering-holes'. Not only do they make their own beer and root beer on site, but they keep the restaurant's appearance up to date as well. Sweetwater in Centreville just opened up a new, enclosed, outdoor seating area, complete with pretty, fancy lights and overhead heaters that can be turned on or off. Their beer selection changes seasonally, but they have a variety on tap and also in take home 'growlers' kept by the waiting area in a large, clear refrigerator.
The interior of Sweetwater is a classic "Indians vs Cowboys" theme with southwestern tapestries draped over exposed wooden banners, tepee lamps with silhouettes around them and a few tin-punch lights as well as murals by the kitchen. Sweetwater also has a nice bar which is slightly sunken into the center of the restaurant, surrounded by nice television screens. Though this is what someone could say "a themed restaurant", Sweetwater gets the point across without being to game-y or childish. (Though Sweetwater is a timeless restaurant–from children to happy hour to a lunch out with grandma)
Service is excellent here because you don't have just one waiter, everyone here works as a team to take away empty plates, refill yummy site-made bread (ozzie rolls and flavored bread such as rye, white + cheese, and pumpernickel with a sweet butter) or bring a fresh drink.
Another great thing about Sweetwater is the fact that no matter how many times you eat there you can never tire of the food. Even if you were to go to Sweetwater multiple times and eat the same dish, it would still seem exciting and just as delicious as the last. Sweetwater also has daily specials as well as seasonal desserts. I have been to this restaurant probably around 30-50 times in the past several years, and I always look forward to visiting.
Some dishes I recommend:
Spinach and Artichoke Dip, Tex Mex Eggrolls (worth getting if paired with a special), Jambalaya Pasta, Ribs, French Fries, Montery Jack Chicken Salad(with cranberries and candied pecans), Chop House Salad (with corn and an unmatchable buttermilk dressing), Salmon (with mashed potatoes and a buttery sauce), Warm Flourless Chocolate Waffle, and sometimes the Banana Pudding (summer only). If you're a beer person, try their "Sampler" which is a round of their 5 beers on draft that day (always found written on the chalkboard over the exit/entrance). The tried and true seems to be the Naked River Light.
Sweetwater also has pre-dinner rush specials on certain meals if you come before 6pm.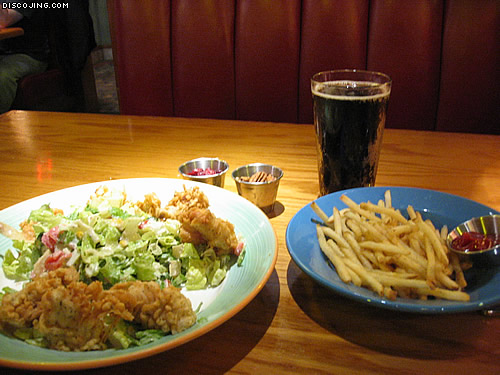 From Zagat:

"Great for after-work drinks as well as family dining", these "cavernous", "noisy" Northern Virginia brewpubs bring a Southwest slant to "amazing" pork chops, "yummy" lobster bisque and a "heavenly" "flourless chocolate waffle" – though it's the "little buns provided before dinner that may steal the show"; there are "no reservations" taken so avoid "unbearable waits" quote that can spoil the "overall experience" by "going at off-hours" or "learning to play the call ahead game."

Food: 22, Decor: 19, Service: 21, $28

Merrifield (3066 Gatehouse Plaza, Virginia 703-645-8100), Centreville (14250 Sweet Water Lane, Virginia 703-449-1100), Sterling (45980 Waterview Plaza, Virginia 571-434-6500)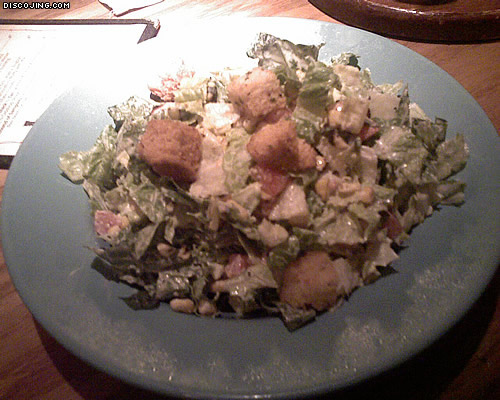 More pictures in the full entry.