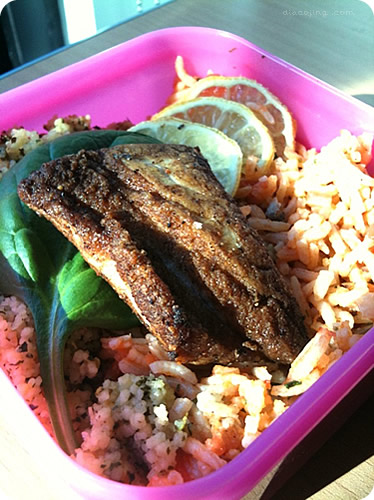 Bento Concept &  KaraChiwie are still traveling around the world with bento.
December was Brazil and January is Morocco. When thinking about Morocco, the first things I think about are preserved lemons, mounds of spices, and tagine. While many of spices are sold in stores around me, and some gourmet shops even sell tagines, I chose to make couscous, the main grain of Morocco. The couscous is lemon and spinach, with some lemon slices on top. Chicken is the most common protein in Morocco, but I chose to pair it with some leftover fish I had. To emulate the tagine's traditional triangle shape, I split the couscous into triangles. One is the couscous and the other triangle is tomato rice.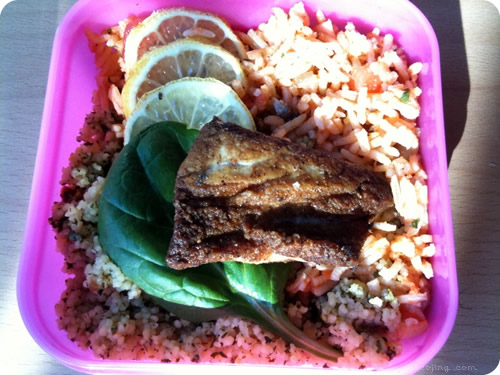 Join next month for France (Feb 1)!