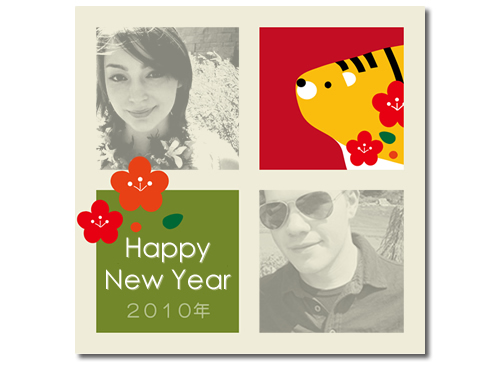 Happy New Year! (I'm a week late in saying this of course…)
How did you celebrate your New Year?
My family celebrates the Chinese New Year (on February 14th this year), but we celebrate it on New Years day since that's when the family is together and available. On this day, my Grandma cooks a delicious feast. The side dishes vary every year, but we always have Roast Duck, Pork, and Stuffing (made with liver). It's my favorite time of the year because I love all these foods! This year we also had vegetables (carrot, jicama, cauliflower, broccoli) with chicken, pickled cabbage, and rice. I arrived to dinner late, so there may have been other things that got eaten up! Dessert was green tea ice cream and some coconut cream pie.
I made sure to get first dibs on all the yummy leftovers. I especially like the pickled vegetables my Grandma made. She spent the whole year of 2009 pickling them for New Years! My first bento of 2010 was basically a recreation of this New Year's spread. More on that later~