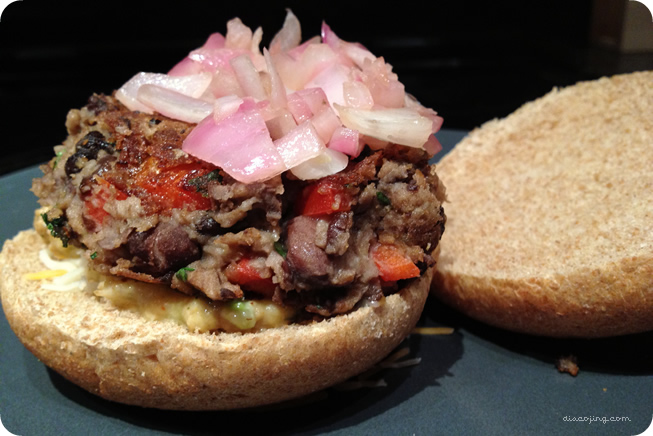 I recently made these burgers with my boyfriend in an effort to eat healthier and use up some breadcrumbs. The burger itself tasted pretty good, but didn't hold up well in the pan when cooking. The outside was crispy and colored like a burger, but the outside was still mushy even after flattening the patty, cooking it longer than the recipe stated, and making smaller patties. This is a good base recipe, and it might taste better if refrigerated to firm up before cooking.
The original recipe is on Everyday Food's website–I won't post it here since we followed it line-by-line other than halving it. The original reason for the recipe in the magazine was to use up a big leftover pot of beans several different ways, so it'd be worth checking out the whole feature! We just used canned beans instead of the ones used in this recipe.
This post is part of "Magazine Mondays", an informal round-up of recipes reproduced from magazines, hosted by Cream Puffs in Venice.