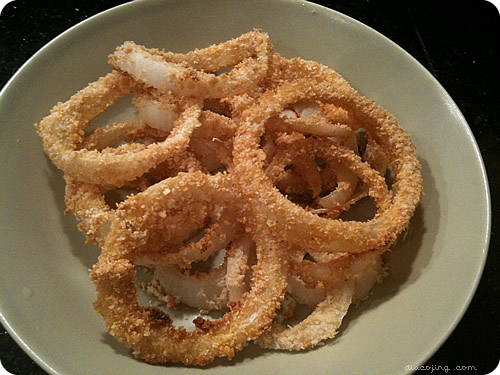 We (well, my boyfriend) recently made these baked onion rings (via Bitten Word), and since we followed the recipe exactly, I'll just link to their site.
These are baked, not fried (in case you couldn't guess from the name), and are made using a mixture of bread crumbs and cornflakes. I really liked how these turned out! The onions were soft and juicy, yet firm enough to be bitten into instead of gooey and being forced to drag the whole onion out of it's crispy shell in one bite.
With just a drizzle of olive oil, these rings let the true flavor of the onions shine through and are much healthier (with basically the same taste) as fried onion rings. Plus, no huge amounts of oil or pan to clean up!