Danny and I just made this super easy recipe for mint chutney! I've never had it, but he loves it so he asked his Indian co-worker for the recipe.
We worked with the recipe we got, but upon tasting I've modified the amounts to what would taste better. (Ours wasn't that thick and was too spicy. We also want to double the recipe, so all amounts for greens shown below are half what they should be)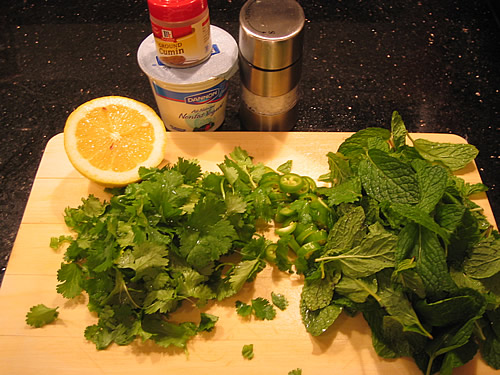 1 6oz carton plain yogurt
2 packets of mint (bushels)
24 stems cilantro
1-2 serrano peppers
1/2 a lemon's juice
2 pinches of salt
1 tsp. cumin powder
Blend everything in blender! Keeps in the fridge for a few weeks.