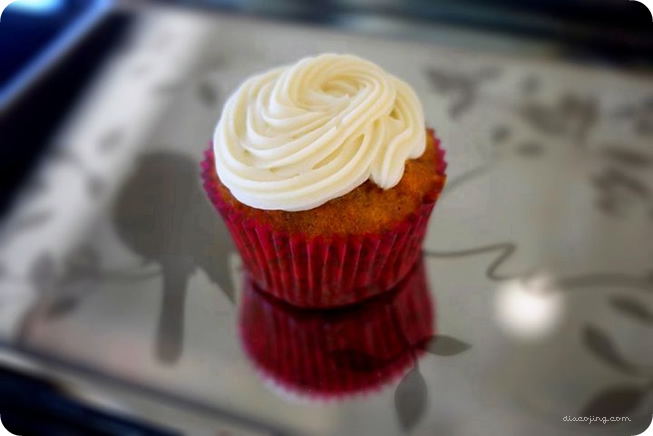 Last year for my friend Elly's birthday she came over to my apartment and we decided to bake something.
I pulled out my Martha Stewart Cupcakes book and tried to see what we could make with the ingredients we had on hand. We decided on the Carrot Cake Cupcakes, but swapped the golden raisins out for dried apricots, added in some crystallized ginger, and omitted the nuts. The cupcakes were delicious and just what we needed. In fact, they tasted even better the next day.
Happy Birthday Elly!