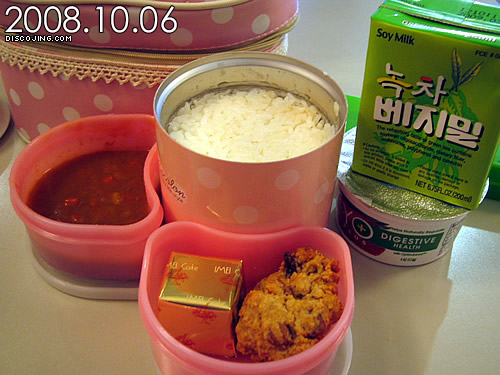 – Curry Rice
– Chinese pineapple cake
– Oatmeal cookie
– Strawberry yogurt
– Green Tea soymilk
This curry is from Japan (2007), Anpanman curry that I had bought Dan. It's meant for kids so one packet wasn't enough for me, and I thought two wasn't enough, but it really was! The curry was a little sweeter than I would like and it didn't have enough vegetables in it (note the small carrots!). I had planned on using the remainder rice to make rice-pudding (rice + sugar + milk), but I was so full that I couldn't even eat my cake/oatmeal cookie or finish my yogurt.
This was the first time I used my new bento from Japan (LoFt 2008)! I like it a lot!