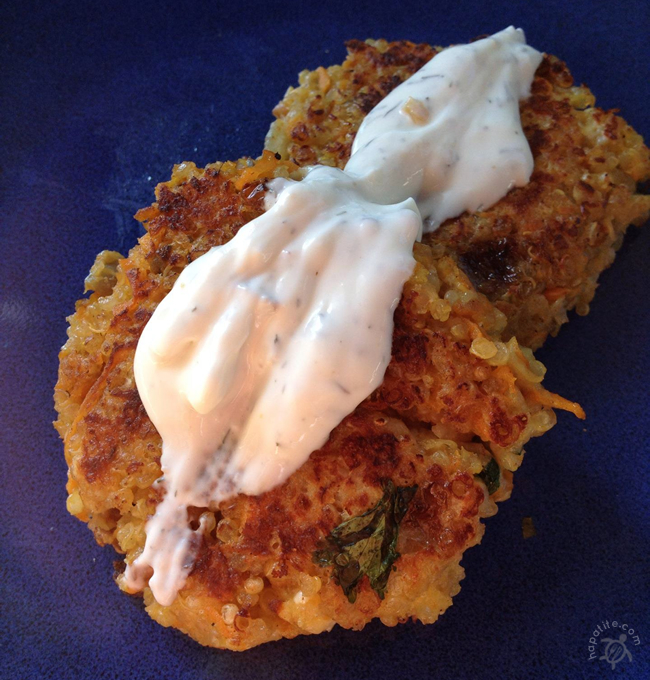 I've only made this batch of Sweet Potato Quinoa Cakes from Can­nelle et Vanille once, but they've lasted for a very long time. My boyfriend wasn't inter­ested in eat­ing them since they con­tained coconut oil so I had them all to myself. I ate some right away with tzatziki sauce (above) and stored the rest in the freezer to be used for meals in the future.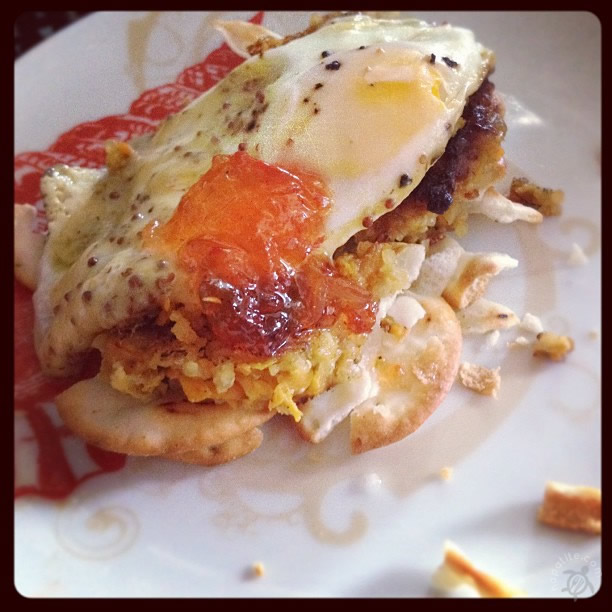 One such meal was this, made when I was work­ing from home one day. Sweet Potato Quinoa Cakes topped with some mus­tard seed cheese, hot pep­per jelly, an egg, all atop some pita crackers.
Other meals were com­piled last minute or just needed a lit­tle some­thing extra.
Left: Cur­ried Potato Gratin, Sweet Potato Quinoa Cakes, Edamame
Right: Sun­dried Tomato Pesto Pasta (din­ner left­overs), sweet potato quinoa cakes, edamame, home­made apple/asian pear/ginger apple­sauce with  granola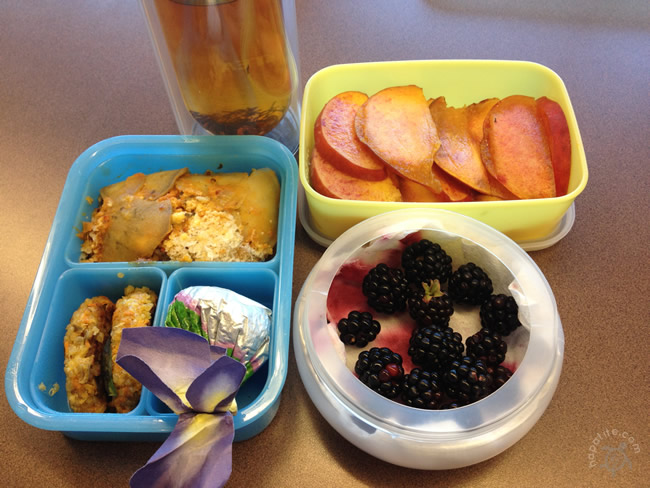 See how the quinoa cakes just fit per­fectly in to a lunch box? More cur­ried potato gratin, quinoa cakes, a japan­ese wagashi jelly, and some peaches and black­ber­ries we picked at Hollins Farm.