On the search for an onigiri bento… I decided on one, but the site said it was out of stock! I refused to accept it as that, and I e-mailed the company in hoped that they'd stock it for me, and they did! (here), at Bento & Co. I also got these cute picks, all for a reasonable price (and straight from Japan).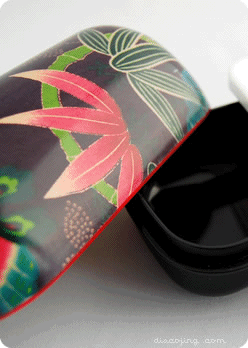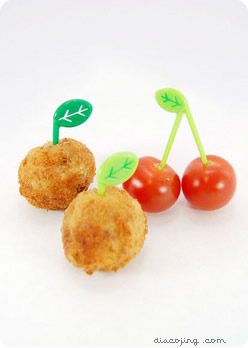 I also bought these from J-Box (it's not my fault, they're one of the only stores that has Bento!):
I am quite proud that I resisted purchasing the snazzy new Totoro bento that I saw.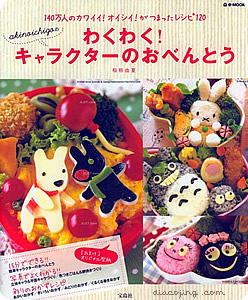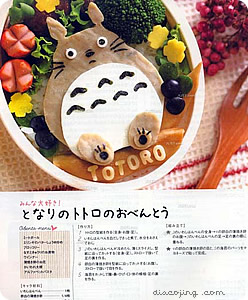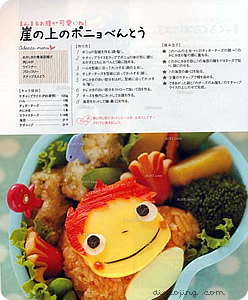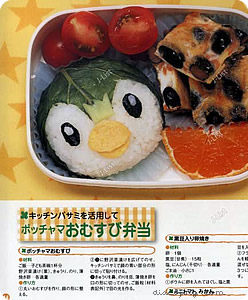 See, I don't know about this bento book I bought. I have no problem reading or understanding it, but the fact that I live on the East Coast means that I don't have all the ingredients! Though, that may all change when I visit the new Japanese market in DC! (And yes, the only reason I bought it was because of Poyo and Totoro! I resisted buying the Kindergarten Bento book (bottom right), but still appreciate the Pokemon cuteness.
To explain the purchases:
I'm buying one onigiri holder for me and one for my sister. My little sister is graduating from high school in a few weeks, and she has hypoglycemia. She's not one to make bento (even though I've bought her 2 bento and she has a tiger insulated bento!), and only knows how to make a few dishes I think. But, I think that she can make a rice ball, or put a snack bar/snacks into this and it's small enough to carry around in a backpack or purse while not taking up too much room  (I also plan to get her some dry shampoo and I bought her a book called "When the Night Bird Sings", which is filled with inspirational and motivational Cherokee-based essays. I might also get her an eyeshadow quad.).
I was actually looking for collapsible mesh sandwich bentos, but stumbled upon this "push" sandwich maker. I thought it was just a sandwich maker that removes crusts, but then I saw it would 'seal' the sandwich and make those oh-so-beloved konbini-style sando that I came to love when I was in Japan! Sorry, had to do it.
Milk Tea. I love love love milk tea, but I can't seem to find any kinds that I like around here. I imagine that this bag will last a very very long time. Mayo cups are for Dan, since he refuses to use any container shaped like an animal or shape. Black Black gum is also for Dan. Everytime I went to Japan I bought one of these for him, and he raves about them every chance he gets. He (unfortunately) took this to work and he always gets inquiries about the gum and ends up giving it out! Coffee Jelly. If you've been to Japan, you know what this is. I plan to make some Wendy's Frosty / Starbucks Frapp drink and put some jelly squares in there. I also plan to eat it in its plain awesome-ness.