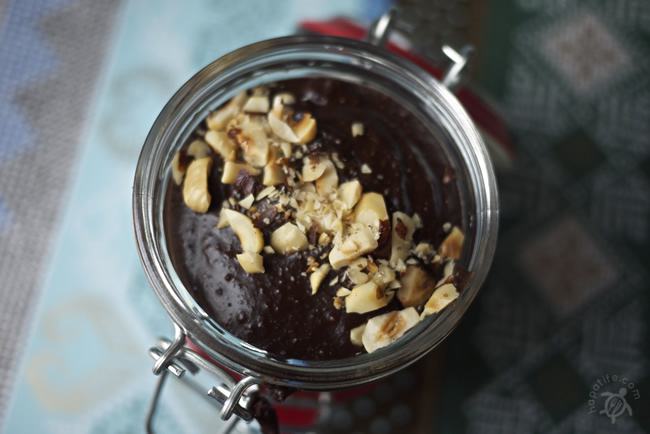 Every year I hand make gifts for the hol­i­days. Whether it's home­made vanilla extract, cook­ies, truf­fles, orna­ments, or even bread, I think that the extra effort and thought that goes into mak­ing some­thing your­self is priceless.
This year, while look­ing through the Bon Appétit Hol­i­day Issue for pos­si­ble Christ­mas cookie inspi­ra­tion, my boyfriend said "you should make this." I looked at the recipe and agreed – I would absolutely have to make this deli­cious look­ing home­made nutella.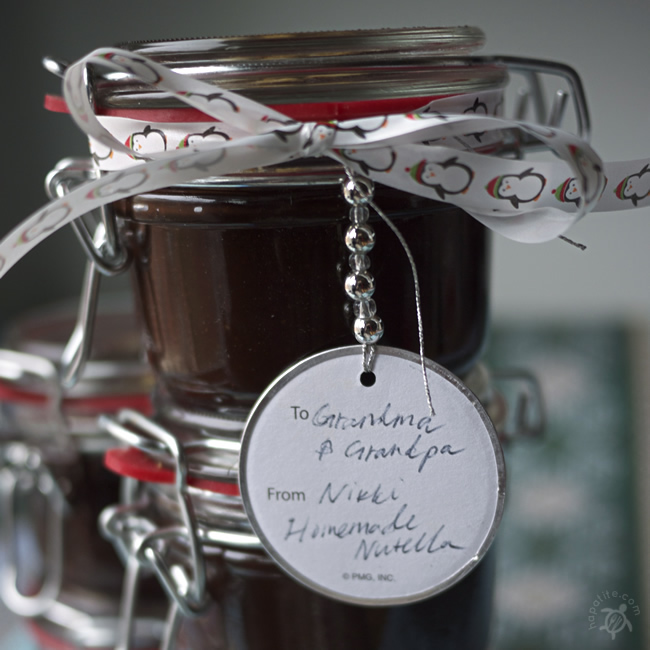 The recipe was very straight for­ward (though if skinned hazel­nuts existed in my area, I'd be much hap­pier) and I made cute lit­tle recipe cards to go along with the gift. I only send recipe cards with edi­bles when I know they taste deli­cious and the recip­i­ent most def­i­nitely will be recre­at­ing on their own. Which they will, because this spread is deli­cious.  It might taste bet­ter because I skinned those hazel­nuts with my own two hands, and worked my biceps while attempt­ing to whisk the thick­en­ing ganache. But I think it tastes bet­ter than the stuff in the store because I know exactly what's in it. Cream, but­ter, nuts, good qual­ity choco­late, sugar, and a dash of salt. Not to men­tion that my pack­ag­ing is super cute.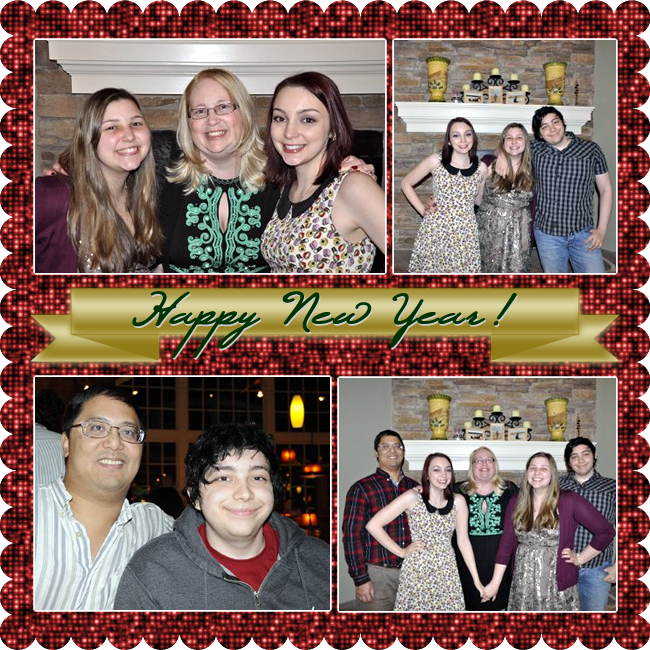 Here are some pic­tures that went out with my family's hol­i­day card this year. Every year it takes us a while to fig­ure our how to use the timer on my mom's fancy cam­era. Every year we have to take a bajil­lion re-takes while try­ing to pre­tend it's Christ­mas even though it's Thanks­giv­ing. But it's tra­di­tion, and it's worth it. Just like these pre­cious bun­dles of perfection.
It's also my sister's birth­day today – Happy Birth­day Ariel!
Gian­duja (Home­made Nutella)

By nicole Pub­lished: Decem­ber 31, 2012
Yield:

4 cups (8 Servings)

Prep:

30 mins

Cook:

30 mins

Ready In:

60 mins
This recipe from Bon Appétit, Decem­ber 2012. If you have a heat-proof stand mixer bowl, use it - it'll save you a lot of trouble.
Ingre­di­ents
Instruc­tions
Roast the hazel­nuts for 13-15 min­utes at 350° (until golden brown). If they are not skinned yet, rub them in a kitchen towel to remove skins.
Com­bine the hazel­nuts and sugar in a food proces­sor for about 1 minute, or until a paste forms.
Place choco­late in a heat­proof bowl over a pan of sim­mer­ing water. Melt choco­late until smooth, then remove from heat and whisk in but­ter until incor­po­rated. Whisk in cream and salt, then nuts. (If you have a heat­proof stand-mixer bowl, melt the choco­late in it, then use the whisk attach­ment from your mixer.)
Place choco­late hazel­nut spread into container(s). Top with chopped hazel­nuts (optional). Allow to cool. Keeps up to 4 weeks. (Note: you can replace hazel­nuts with any nut)