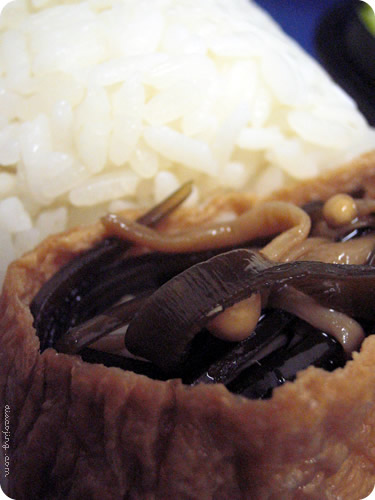 As part of the most recent Washoku Warrior post I did, I made enoki-hijiki relish. Here's what I posted in the original entry about this relish:
I haven't tried the Kelp-Mushroom Relish yet, but I did make it! I tried to make onigiri with it as a filling, but the relish was too wet. I made inari with the relish as a topping and will take a picture and my thoughts later. The relish is a good way to use up leftovers, but I did not like cutting the many squares of kombu. I chose to cut them into half-inch strips, which was tedious when cutting almost twenty squares of seaweed (I halved the recipe). My cutting board got a bit slimy after a while too.
This relish works great as a topping for inari, but I'm not sure I like the flavor of enoki mushrooms. I certainly didn't like it enough to warrant the prep time it required. I won't post the recipe here, but you can find it in Washoku, a book you should buy anyways!
Below are two salmon filled onigiri and a lone relish-topped inari.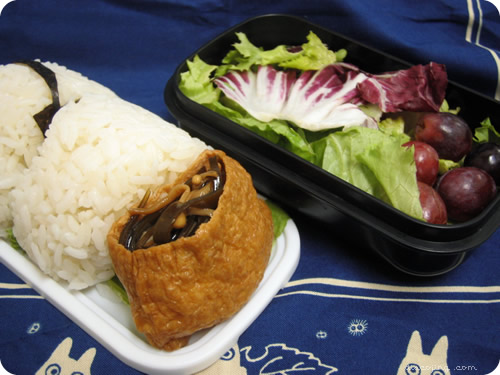 I brought the last of the first batch of salted-plum dressing to eat with the salad (This was bento for October 16th).