Best Buns is the bakery that provides all of the Great American Restaurants with their delicious bread. That alone should be a reason to go here. The bakery is located next to the wonderful Carlyle restaurant in Shirlington. I always go there for a cupcake, and undoubtebly get the chocolate cupcake with cream cheese frosting. In the picture attached, I put a fork next to the cupcake for size reference. This thing is huge. I don't care who you are, you'll need to split this with someone. That, or get it to go and eat it gradually by yourself (not saying that I've done this myself of course…). The cake is dense, moist, and fluffy all at the same time. The icing is piled on perfectly and has a wondorous balance between the tart sourness of the cream cheese and the oodles of sugar I'm sure they put in there.
The staff is helpful and patient, quick to make recommendations, and patient when patrons can't seem to make up their mind on what delicious baked good to order (again, not saying this has happened to me…).  Seating in here is sparse, consisting of one wall lined with a high bar and stools, so we usually get the 'cake to go and either eat it next door at Carlyle's bar or one of the great outdoor spots in Shirlington.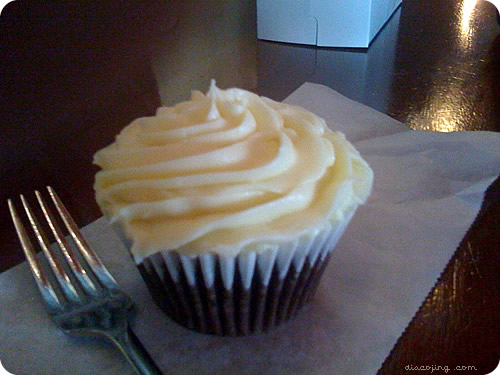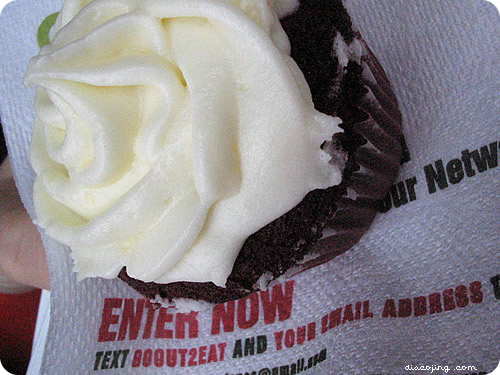 P.S. I sampled a mini (aka regular sized) red velvet cupcake at Taste of Arlington. It tasted yummy, but the rich and indulgent chocolate/cream cheese combo still has my heart.