October 9th, 2008
I visited this nice coffeehouse on TJ (Georgetown) after its round in the WP "Cupcake Wars" and at the urging of a few other people.
Overall, I like the general look and feel of this place better than Georgetown Cupcake. Its prettier on the outside and bigger on the inside (no waiting on stoops for this gal). The inside is split-level-sideways, with most baked goodies to the left and some baked goodies to the right with the coffee bar. The day we went (weekday) there were only three variaties of cupcakes: Ken's Birthday Cake, Texas Sheet Cake Cupcake, and Carrot Cake Cupcake. On weekends there is much more of a selection.
The Carrot Cake was dan's favorite (and in his opinion is better then Hello Cupcake's and Georgetown Cupcake's). The cream cheese frosting isn't too sweet and the carrot cake bottom is the perfect combination of cake and carrot. Texas Sheet Cake is made by "putting the icing on the cupcake while its still hot" a la helpful (maybe a little too perky?) store clerk. It tastes better than it looks, but its nothing special (aka will not re-buy or crave for–ever). It tasted like those kind-of bad no-bake chocolate oatmeal cookies my mom makes…
I also like the cupcake wrappers, which, though unconventional, actually help to preserve the cupcake better if/when traveling. We got a box with the plain cupcakes in it, but I saw the option of cupcake inserts (6 pc. boxes).
More interesting was the fact that this place also has an assortment of bars, brownies, breads, and doggie treats, as well as coffees that call to me from my Ballston cubicle. Some people come to Baked & Wired just for the coffee, in fact, they even have their own blend. The breads available the day we went (at very size-able pieces: Zucchini, Orange Poppyseed, and Carrot Ginger)
Seating inside is all the way in the back, and looked very comfortable and trendy. Most of the seats had been snagged already, so we sat at the one table in the coffee section of the coffeehouse.
Note to self: must re-visit to try other baked goods and their Chai Lattes!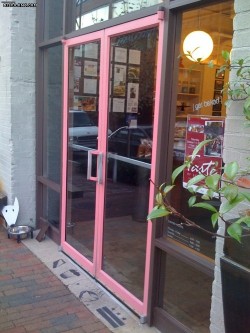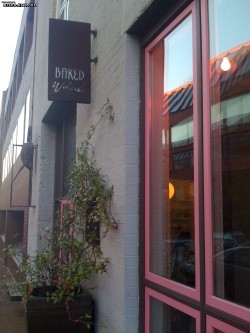 From the Washington Post 'Cupcake Wars'

About: Tony and Teresa Velazquez opened this little shop, attached to their graphic-design business, in 2001. 1052 Thomas Jefferson St., Georgetown, 202-333-2500; » More About Baked & Wired

The Range: Six varieties when we visited: vanilla/vanilla, chocolate with buttercream (dubbed Karen's Birthday Cake), carrot cake, chocolate peanut butter, coconut and Texas sheet cake.

Price: $3.50. These are the most expensive yet, but they're also the biggest by far, making them among the cheapest per ounce.

Size: Large, with generous frosting. (Average weight: 4.6 ounces.)

How do they taste?: Hallelujah, these are cupcakes! We love the folded parchment liners, which make these easier to unwrap. And then we love what's inside: buttery, mostly moist cakes with good, simple flavors and a nice, thick layer of not-too-sweet, fresh-tasting frosting. The vanilla cakes tended to be a tad dry, perhaps from overbaking, but all in all, it was a selection we'd be happy to tuck into again.

Best of the Bunch: A truly delectable, nearly perfect chocolate peanut butter (shown above), which one taster described as "Snickers as a cupcake — and what's wrong with that?" (Score: 8.6 out of 10.)

Price Per Ounce: 71 cents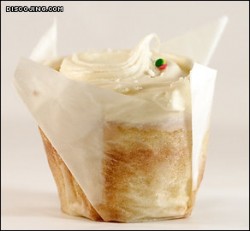 From Washingtonpost.com, Chocolate Peanut Butter Cupcake & Vanilla/Vanilla Cupcake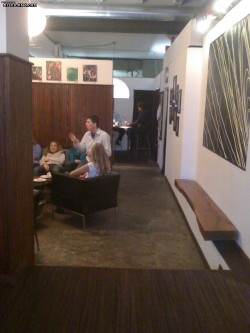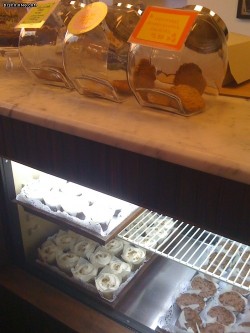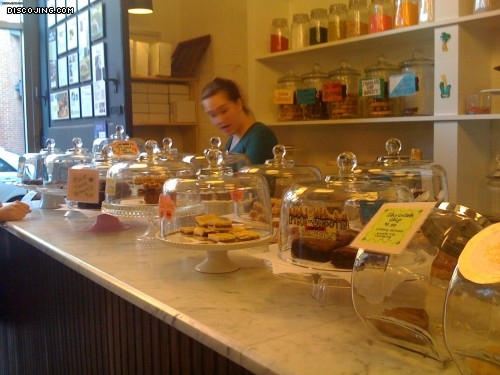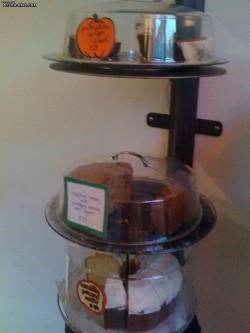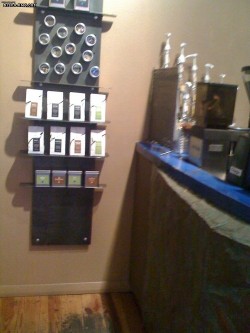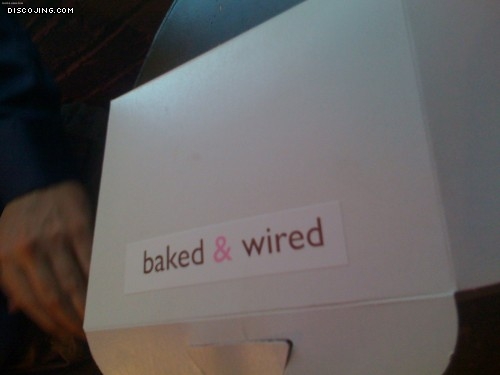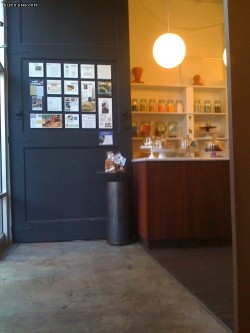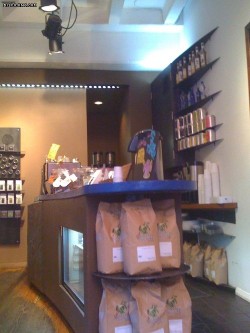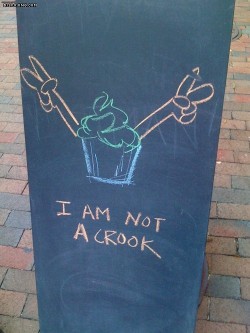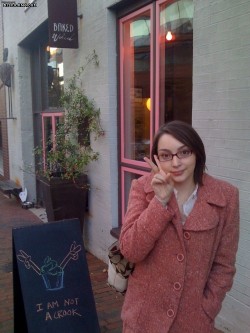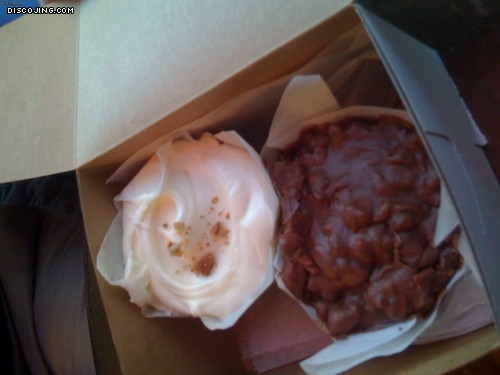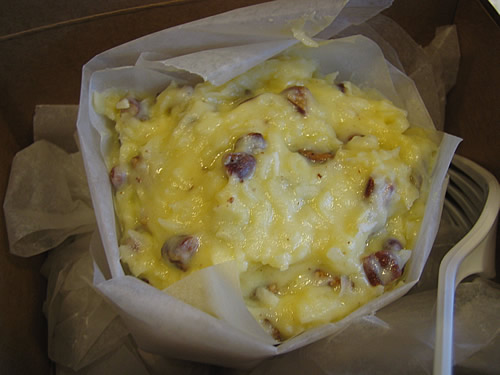 German Chocolate, Feb 7th
This was a new flavor as of Feb 4th. 'Twas not what I expected at all. In fact, it made me slightly sick. Maybe it was the a-little-bit-greasy buttercream frosting. The cake was a tad dry, and the pairing didn't go well. When I get German Chocolate, I want a moist, dark cake with the thick, sweet, shredded coconut icing we all know and love. Service also went down a notch.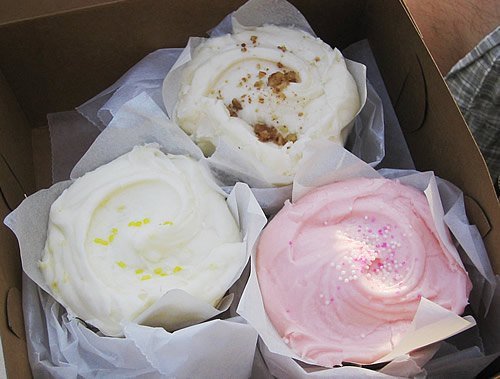 Lemon Raspberry & Strawberry, March 7th
The lemon raspberry was a new flavor and the strawberry was one that I had always seen people eating and wanted to try myself. The strawberry frosting was a tad too sweet, but I like B&W's cake to icing ratio. The cake itself has great strawberry chunks in it, so even though it was a little too dry, it tasted like strawberry shortcake! Plus it was so pretty to look at. The lemon raspberry was a bit of a disappointment. It was supposed to be lemon icing and raspberry filled cupcake. I had eaten almost all the way to the middle and there was no raspberry! The raspberry filling I did find was only filled halfway through the cupcake, like a teaspoon that had been doled on the top and sunken in just a little bit. It was not nearly anough rasperry filling for the cake, though it was very good (the bite I did have).